Synopsis
THE new PLAN:
* Find Marc
* Don't find Marc
* Take down a Russian Bratva boss
* Don't have sex with Kingsley
* Find Marc
* Take down a Colombian drug lord
* Don't fall for Marc again
* DON'T FIND MARC
* Kill every -
*
*
* SCREW THE PLAN AND JUST WING IT
This is the story of what happens when best laid plans fail, and a vengeful woman is forced to find her own way once again. A bond broken, trust shattered, and too many lies to keep track of find Marc and Lily all out of plans and running out of time. Can they find their way back to each other before trouble finds them first, or is it really the end of their journey?
If this NOVEL were a MOVIE, it would have an R rating from the MPAA. Contains: Violence, Grisly Images, Strong Language, Nudity, and Graphic Sexual Content.

Buy Now
Amazon US:
Amazon UK:
Amazon CA:
Amazon AUS:
Review
Stylo Fantome is Amazing..
Out of Plans will keep you on the edge of your seat. This is so well written. Stylo has an amazing talent of bringing her stories to life. The book gets going right from the start and doesn't stop. It's inventive, fun, funny, unpredictable, and exhilarating. The only thing wrong with it is that it ends. We also have a few new characters added to the mix. One is a particular drug lord that I think I have developed a small crush on.
After months of Laws training Lily is ready to finish what she started. What she doesn't expect is to run into Marc. Sparks fly, tempers sore, but the connection these two have is undeniable.
I am hoping for more on Kingsley soon. He really stepped up to the plate for Lily. We get a few bits and pieces of his background that leaves you craving more of the sexy suit wearing, chain smoking beast and it sure makes you want more.
The Mercenaries Series is a must read.. I Highly Recommend..
Christy
Radical Reads Book Blog..

About The Author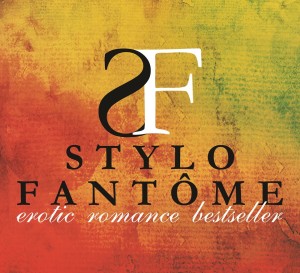 Crazy woman living in an undisclosed location in Alaska (where the need for a creative mind is a necessity!), I have been writing since ..., forever? Yeah, that sounds about right. I have been told that I remind people of Lucille Ball - I also see shades of Jennifer Saunders, and Denis Leary. So basically, I laugh a lot, I'm clumsy a lot, and I say the F-word A LOT.
I like dogs more than I like most people, and I don't trust anyone who doesn't drink. No, I do not live in an igloo, and no, the sun does not set for six months out of the year, there's your Alaska lesson for the day. I have mermaid hair - both a curse and a blessing - and most of the time I talk so fast, even I can't understand me.
Yeah. I think that about sums me up.